I admit, I fell in love with the look of this machine and the affordable price.

I got it for myself for Christmas and decided to write a review now in March because I really like it. I didn't expect it to be as good as it is!

The machine makes perfect espresso shots, lattes, cappuccinos. It is fairly easy to use once you read the instructions and allow it to preheat etc.

I was worried about it taking too much counter space but it has a narrow profile, it is as tall as average coffee maker. And it's cute!

I love it! I don't use the milk steamer/ frother too much but it does work great. We have used it every day for 3 months now.

If you are researching and worried about low price vs quality- don't worry! It's a great machine.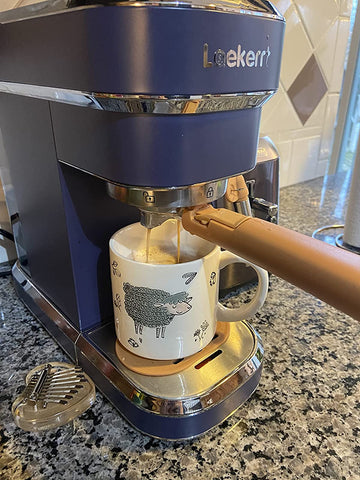 Click to view on Amazon:
https://www.amazon.com/gp/customer-reviews/R1I2OQXLZGH5A6